Frequently Asked Questions – In flyscreens, security screen doors
Screen Warehouse suggest to view the necessary information presented in this tutorial before placing your order. 
For all custom made Aluminium Stainless Steel security doors 
YOU NEED TO DEDUCT THE MEASUREMENTS BEFORE ORDERING – See the DIY INFO CENTER
The size in your order will be the same the screen we make. if you are unsure please ask 02 8385 4553.
 ***IMPORTANT – MEASURE YOUR RECESS BEFORE YOU ORDER!***
You need to check the width of the screen channel, aka recess, before choosing the thickness of the frame. For example, 11mm frame will only work with channels that are wider than 11mm. If you are not sure, please contact us to check. 
Q. Where do I measure for my fly screens?
A. Before you measure you have to decide how you will fix the fly screen to the window. There are two different ways of fixing windows.
Channel/Recess fix: The window flyscreen is placed into the existing flyscreen recess/channel. Identify which channel is for flyscreens and measure the height and width of the flyscreen as indicated below.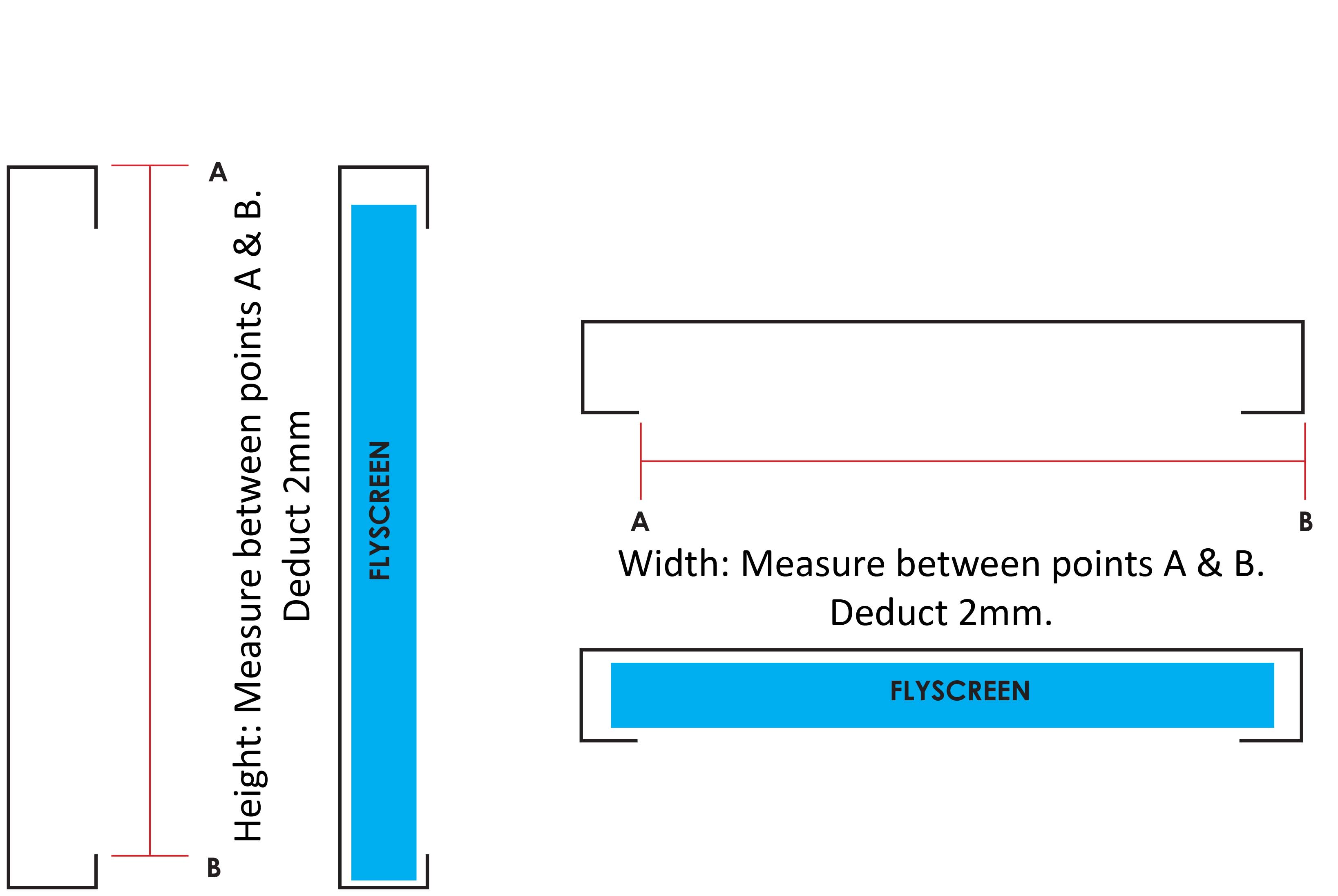 Face fix: Decide where you want the screen to sit on top of your existing windows and measure the width and height of the area. Please be mindful of how you want to install it. Normally we use screws and rivets and screw through the screen frames and onto the windows.
Note: Security window grilles are not as flexible as fly screens so a bigger allowance should be made.
In most cases, it is best to face fix if flyscreen channel is blocked partially or completely.
REMEMBER PROVIDE US WITH MAKE SIZES
Q. What colours do you have as standard?
A. SWH's security screens are available in 18 standard colours. Refer to Product Details for our full colour chart.
Q. Can I have another colour if I am happy to pay extra?
A. Yes. Please email with sizes and quantities to [email protected] and we will provide a quote.